SBR at GNCC Camp Coker
Last weekend, April 21st, The Stewart Boys racing team was together again at the GNCC series Camp Coker Race in Society Hill, SC.
The team was ready to bring the heat with:
Cooper and Charlie racing ATV Youth – 35. 125 Sr. (12-15) – ATV,
Luke racing both Junior A ATV and UXC3 Pro-Am – UTV
and last, but certainly not least, Megan racing in WXC ATV.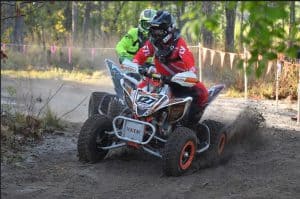 Cooper and Charlie started out neck and neck before Cooper ran into some engine troubles.
Charlie went on to lead the pack the rest of the race taking 1st in his class and 13th overall.
Cooper chugged on despite issues and still placed 7th in his class. His attitude was as positive as ever in light of his machine trouble.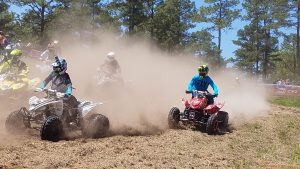 Luke had a dusty start in about 5th in ATV class.
He pushed through to the end and fell back to take 9th.
In UTV Luke got 16th in his class after experiencing mechanical issues.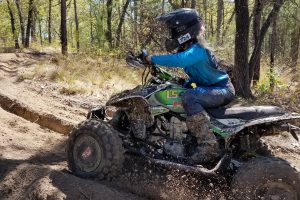 Megan started her first lap leading in 1st, almost took the gold before getting hit and flipped by a fellow rider.
She got back in and still managed to take 4th in the end!
Overall great job at Camp Coker, team!
We are looking forward to our next race at Stranges Ranch.